Solution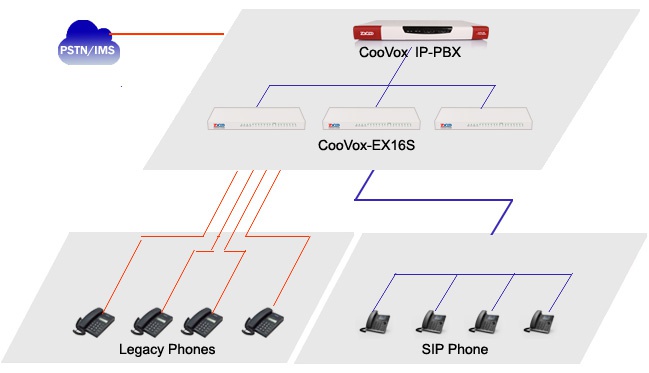 Benefits
1. Cost-saving and Investment Protection
Keep all existing legacy phones and PSTN lines. Cut the expense of upgrading the legacy PBX system to IP PBX system. All features are ready to use out the box, no extra license fees required.
2.Same User Experience
All existing phones and PSTN lines are kept, users make and receive phone call the same way as it used to be. While more advanced IP telephony features are available to help the users improve the working efficiency and calling experiences.
3.Easy Management and Expansion
The CooVox EX16S expansion box can be auto configured by the CooVox series IP PBX system, users can manage the whole infrastructure by using a single Web interface. And to expand the phone system is as easy as adding some new IP phones using existing IP network.