Your Legacy Analog Public Address Systems is Failing You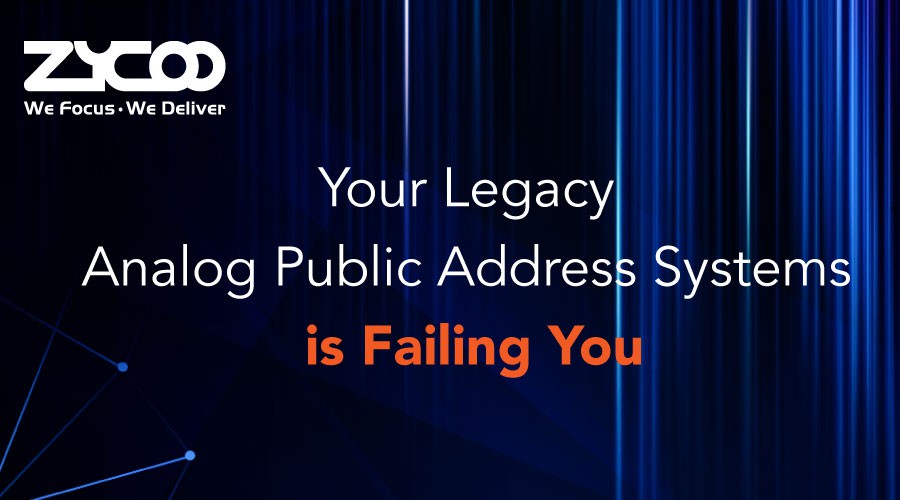 While many companies exclusively use analog public address systems for responding to emergencies and dispatch, it's an approach that can quickly drown security and emergency support teams with more crisis management than they can handle while failing to adequately reduce risk across their attach surface,especially in the current pandemic situation.
The Legacy Analog Public Address System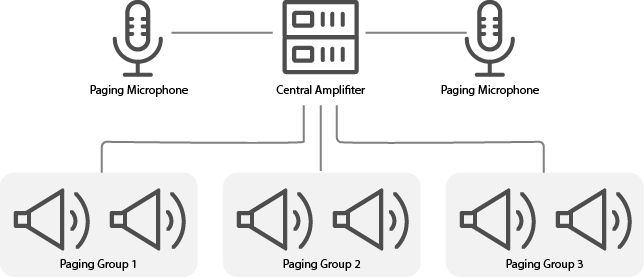 — Failure 1: Hard to manage —
Design to Notify emergency ,but No Notification

The analog public address system was only ever intended to notify emergency. But the status of speakers cannot be monitored in real time. Unfortunately, it was never intended for this purpose. It only provides one piece of story, so you don't identify which speaker on which site cannot work. And on its own, can't help security and technology teams make remediation efforts to locate the faults.
— Failure 2: Hard to install —
Laborious and Time-Consuming

The analog public address system uses a very large central amplifier to connect all speakers using dedicated wiring. Under the raging epidemic situation, your workers need to spend less time installing the endpoints to reduce exposure time outside.
— Failure 3: Limited Features and Less Flexibility —
Quickly out dated
Uses static management in a dynamic world

Due to the working principle of the analog public address system, only a few paging zones can be supported. As the degree changes of epidemic situation in each zone, you need to adjust the focus zone with prioritization. You may get into the dilemma of constantly changing the wiring of the system to meet the demands of latest paging zones.
— Failure 4: Poor Audio Quality —
Design to quantity, not quality

The analog public address system uses analog signals and transmission which will be affected by the distance of the wiring and also environmental conditions; therefore, the resulting interferences and distortions can impact audio quality.
— Failure 5: Hard to use and maintain —
Focus on wrong things

The analog public address system uses old fashioned audio sources for paging, such as tapes, gramophone records and CDs. The on-site person will physically have to undertake a page where the analog public system is installed, there is no way to use modern technologies for remote control and management.
— The Power of ZYCOO IP Audio Solution —
The analog public address system doesn't deliver the depth of insights your demands on audio.
You need a more well-rounded approach with smarter perspective, inputs from the poweful centralized management and ease of deployment and maintain, and the broader full-set of music, tone, notification, public address, voice and video intercom calls, IP telephony plus other extremely useful IP audio communication features. That's the power of ZYCOO IP Audio Solution.
Download the PDF and see the difference