Parking
Elevating Unattended Parking Management
Parking lot management has evolved to meet various challenges, such as temporary parking, irregular payments, and system glitches, traditionally addressed with manual intervention. ZYCOO Smart Solutions revolutionizes parking management by enhancing efficiency and significantly reducing operational costs with cutting-edge technology.
Beyond the core parking management system, a robust paging system is indispensable for modern unattended parking garages. This system, encompassing voice and video intercom capabilities, tone notifications, and live broadcasting, ensures seamless communication and enhances the user experience. The comprehensive set of IP Audio Center's API integrates seamlessly with the parking management system, providing a holistic solution. Service agents, operating from a remote customer service office, can manage multiple parking garages simultaneously, ensuring that assistance and security are always at hand, even in an unattended setup.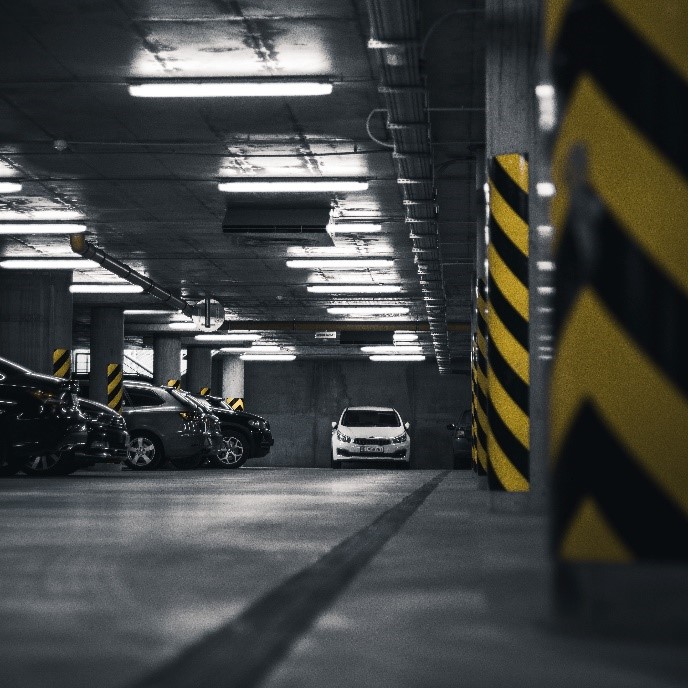 Paging gateways are incorporated at each parking garage machine, serving as intercom panels at entrance and exit gates to swiftly address issues such as payment discrepancies or gate malfunctions, thereby providing immediate assistance and resolution. Additionally, intercoms are strategically positioned on each floor of the parking lot, acting as crucial help points for users in a variety of scenarios—whether they are involved in an accident, encounter a security issue, or simply forget their parking spot, ensuring that help is always within reach. Furthermore, horn speakers facilitate live paging and emergency announcements throughout the parking areas. When connecting with smoke detectors, they can automatically trigger emergency announcements in the event of fire incidents, ensuring a safe, secure, and supportive parking environment.
ZYCOO Smart Solution seamlessly blends operational efficiency with user safety in parking facilities. Through the integration of communication devices and emergency protocols, users access immediate assistance, while maintaining a secure and efficiently managed environment. From instant help at a button press to automatic emergency announcements, ZYCOO ensures a user-friendly parking experience.
Typical Implementations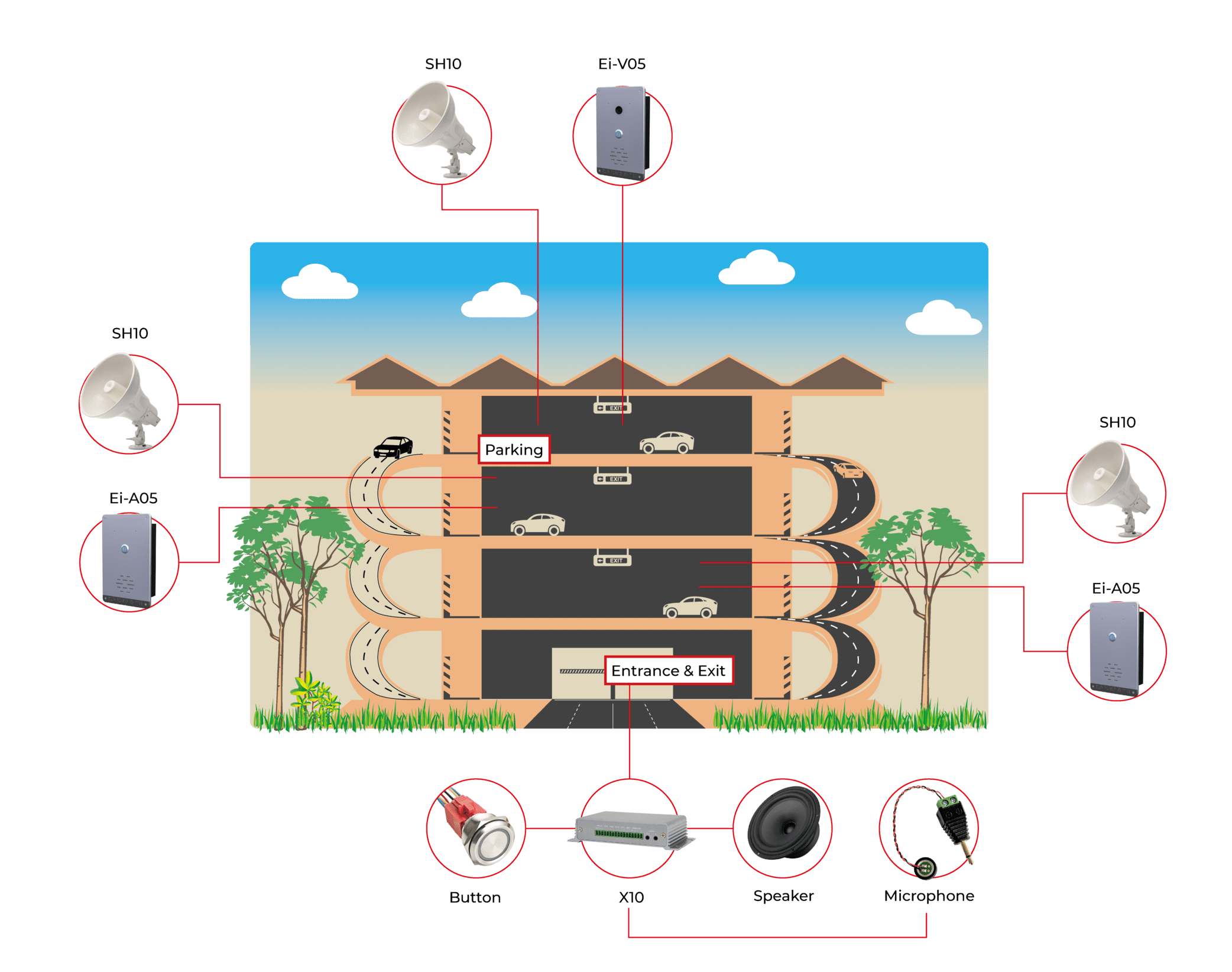 Recommended Technology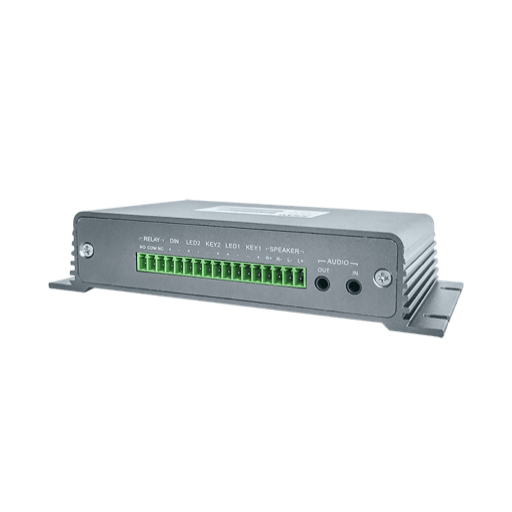 X10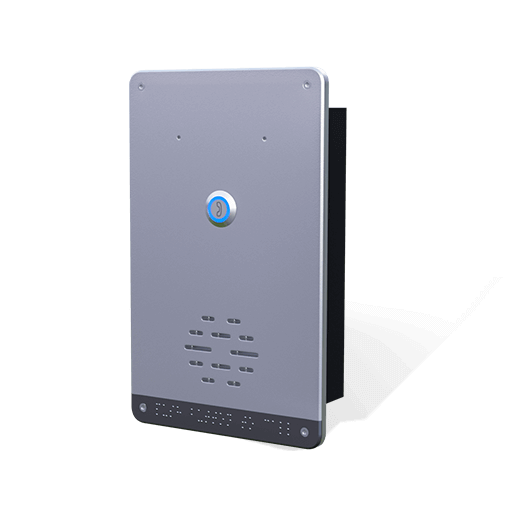 Ei-A05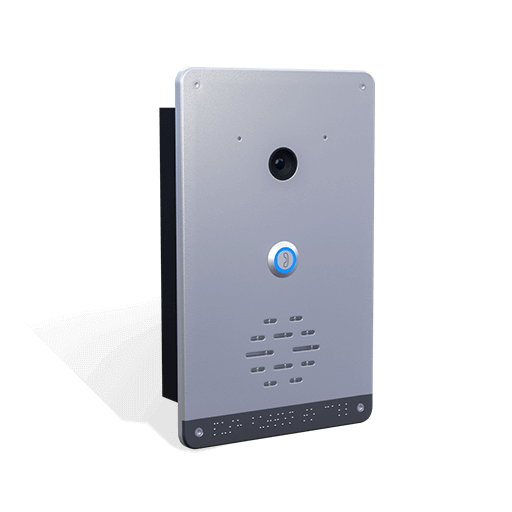 Ei-V05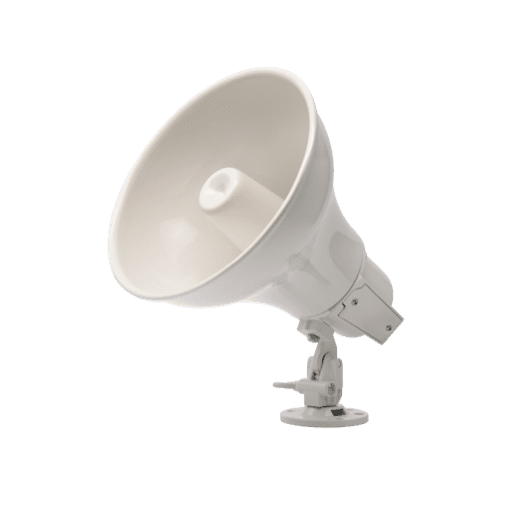 SH10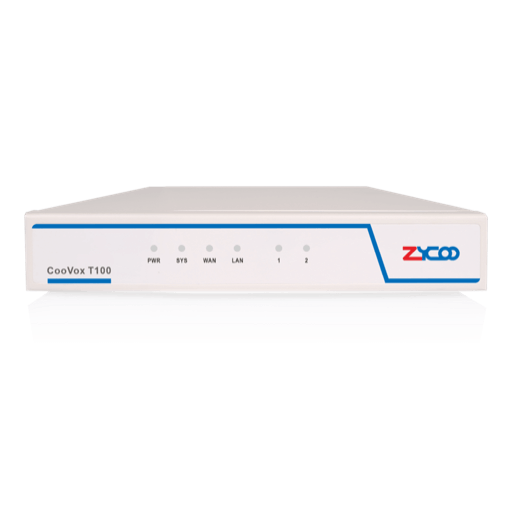 T100
Your Solution Awaits, Talk to Our Experts