Customer Success | ZYCOO IP Audio Solution helps China Post Sorting Center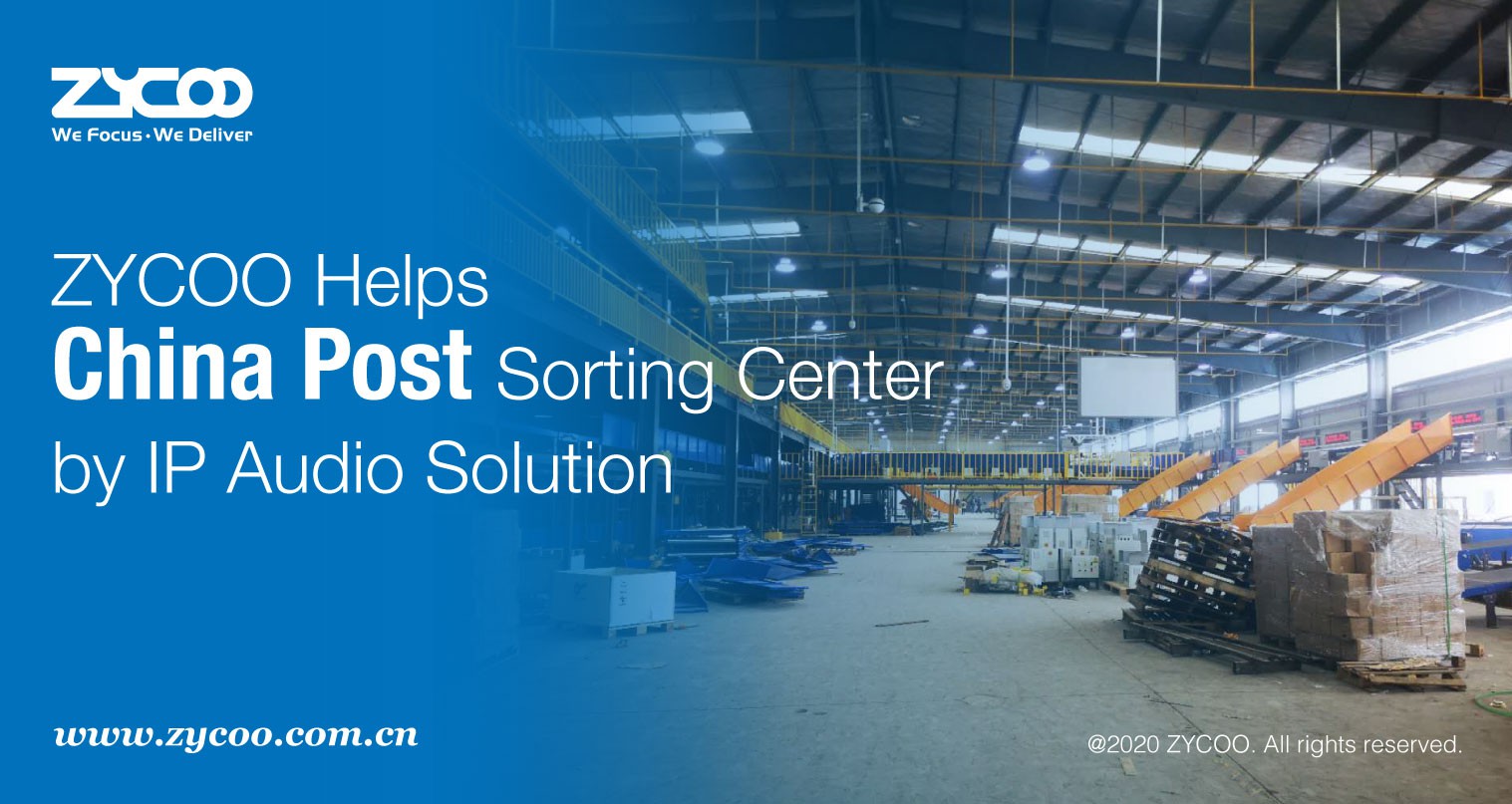 As we known,Express is a subdivision of the Logistics industry. It is a modern logistics under the B2C model, which is different from the traditional logistics under the B2B model.
The traditional logistics operation mode is a "point-to-point" direct transportation, and there is no secondary sorting in the process. The sorting center (transit center) of the express delivery company is responsible for collecting and distributing the express delivery of the subordinate branches and connecting with the sorting centers in other regions. The existence of the express sorting center is to standardize management and cost control.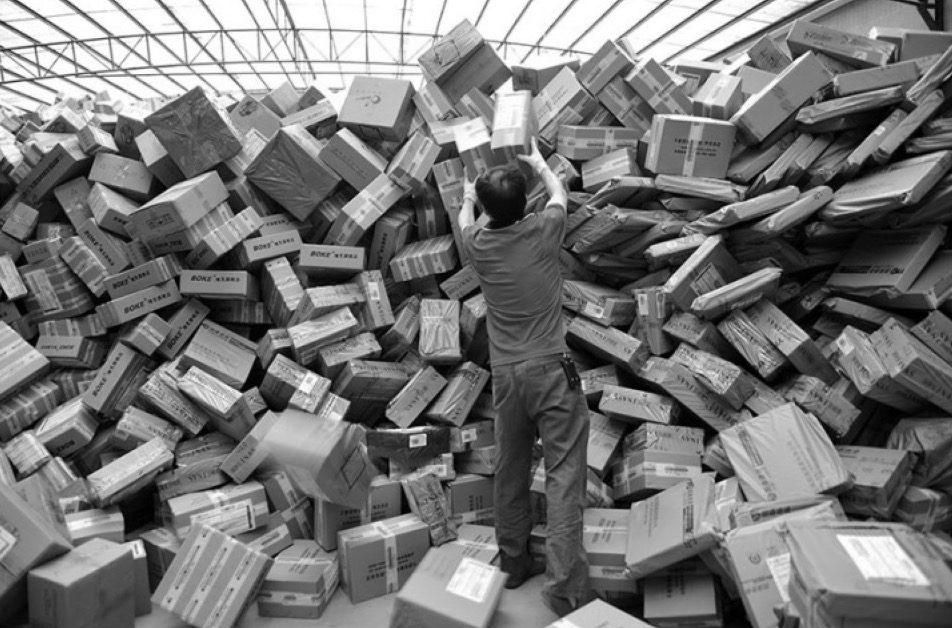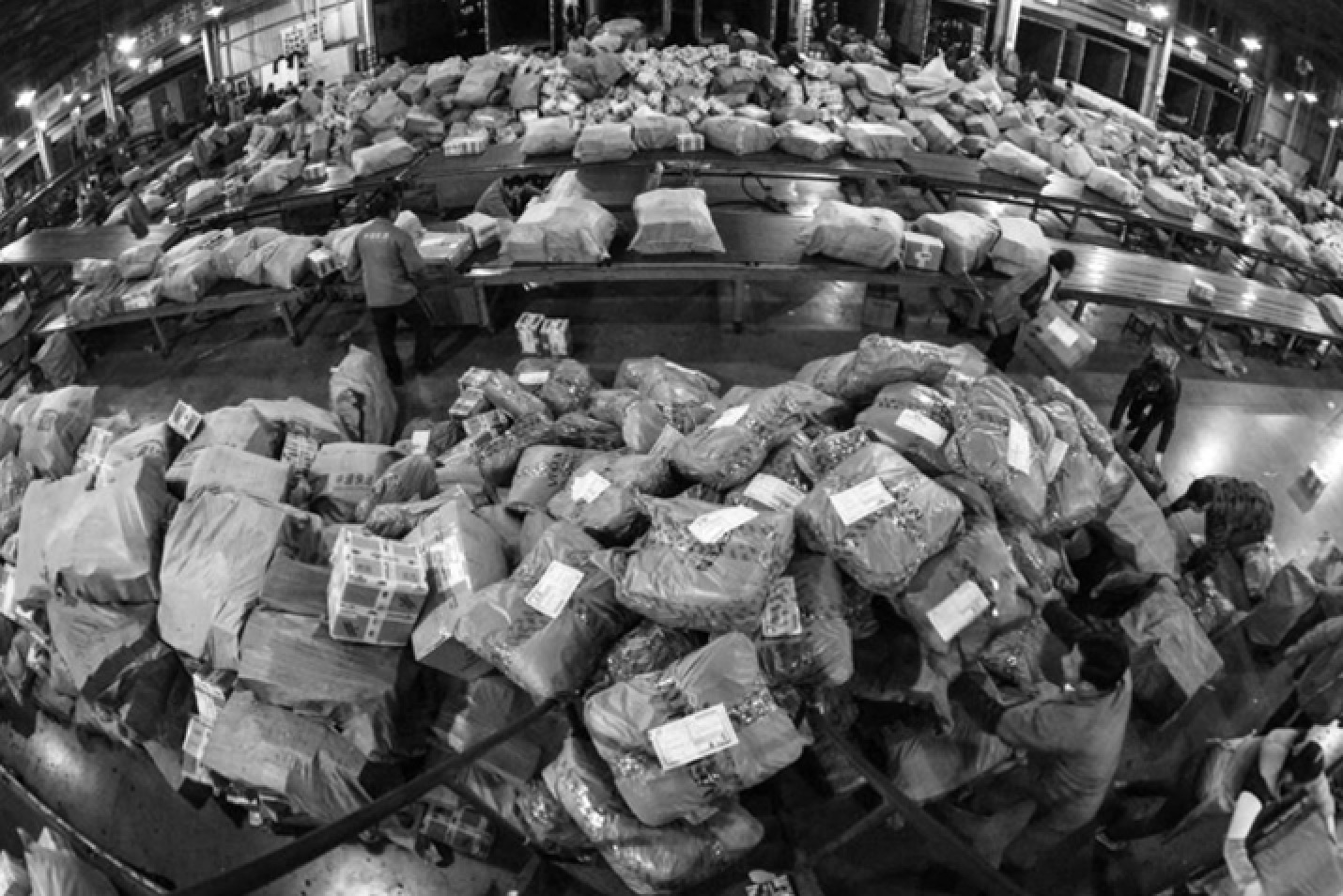 The pictures above are a sorting station of a certain express company. It is not difficult to see: the workload of the express sorting center is huge. According to data from the China Post Bureau, as of September 2020, domestic express delivery has exceeded 50 billion pieces, and it is expected to exceed 75 billion pieces by the end of the year. The business volume and speed are second to none.
You can imagine how difficult it is to manage, the quality of employees is uneven, and management loopholes cannot be avoided.
This article sorts out several major management pain points of the express sorting center:
Low integrated degree: Separation of telephone system and broadcasting system,mostly using analog public address systems. Dismantling the old system and then installing the new one is too costly. lt is impossible to have an overall control platform. Management requires a lot of manpower and material resources.
Complex construction: There are many systems, a large number of cables need to be arranged, and the construction cost is high.
Difficult to standardize: Standardize operations to improve the quality of personnel.
In order to solve these problems, in this October, ZYCOO assisted a sorting center of China Post to provide a IP Audio Solution under the situation of original analog public address systems, improving the difficulty of sorting center management, and saving installation and maintenance costs.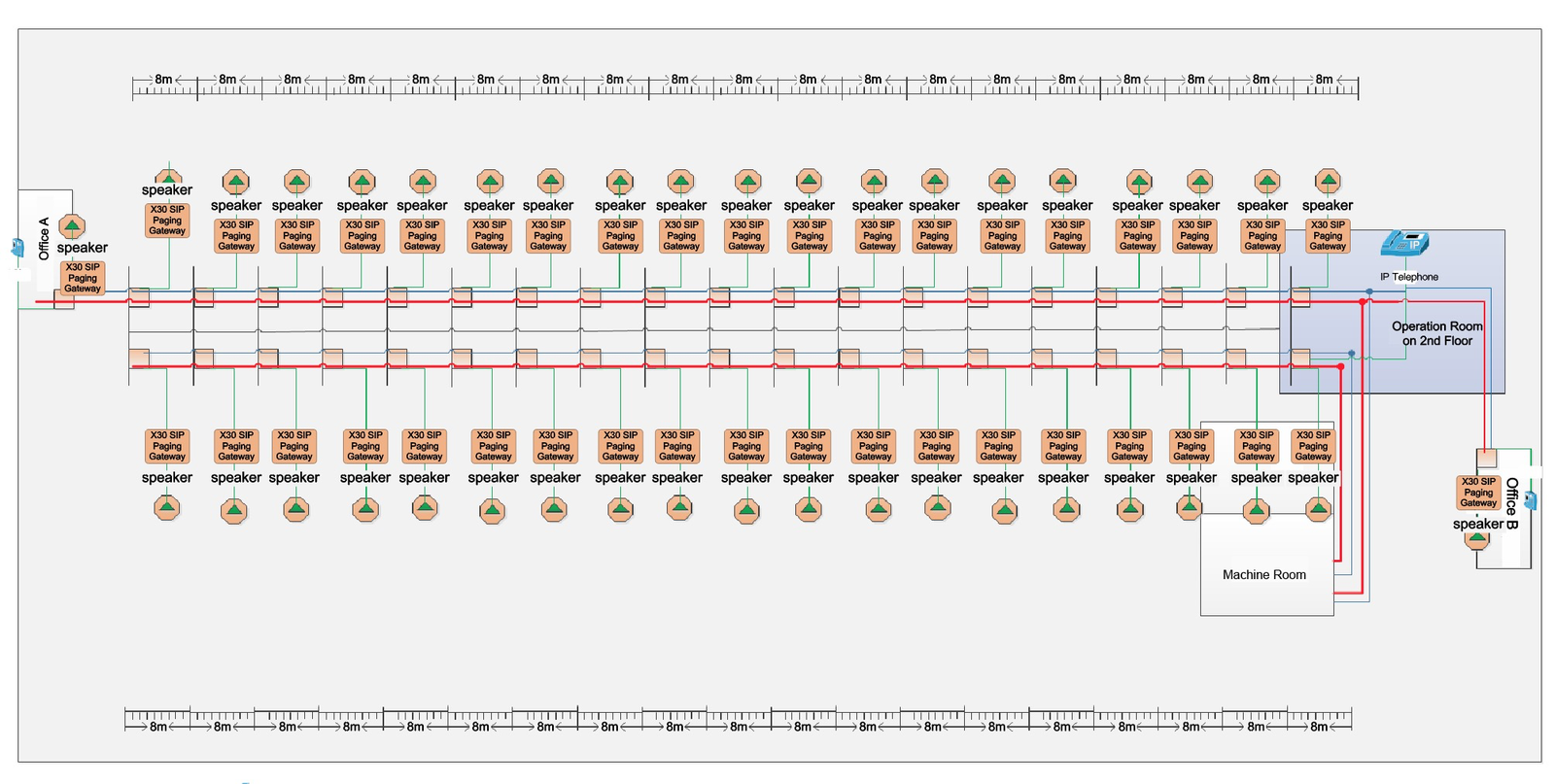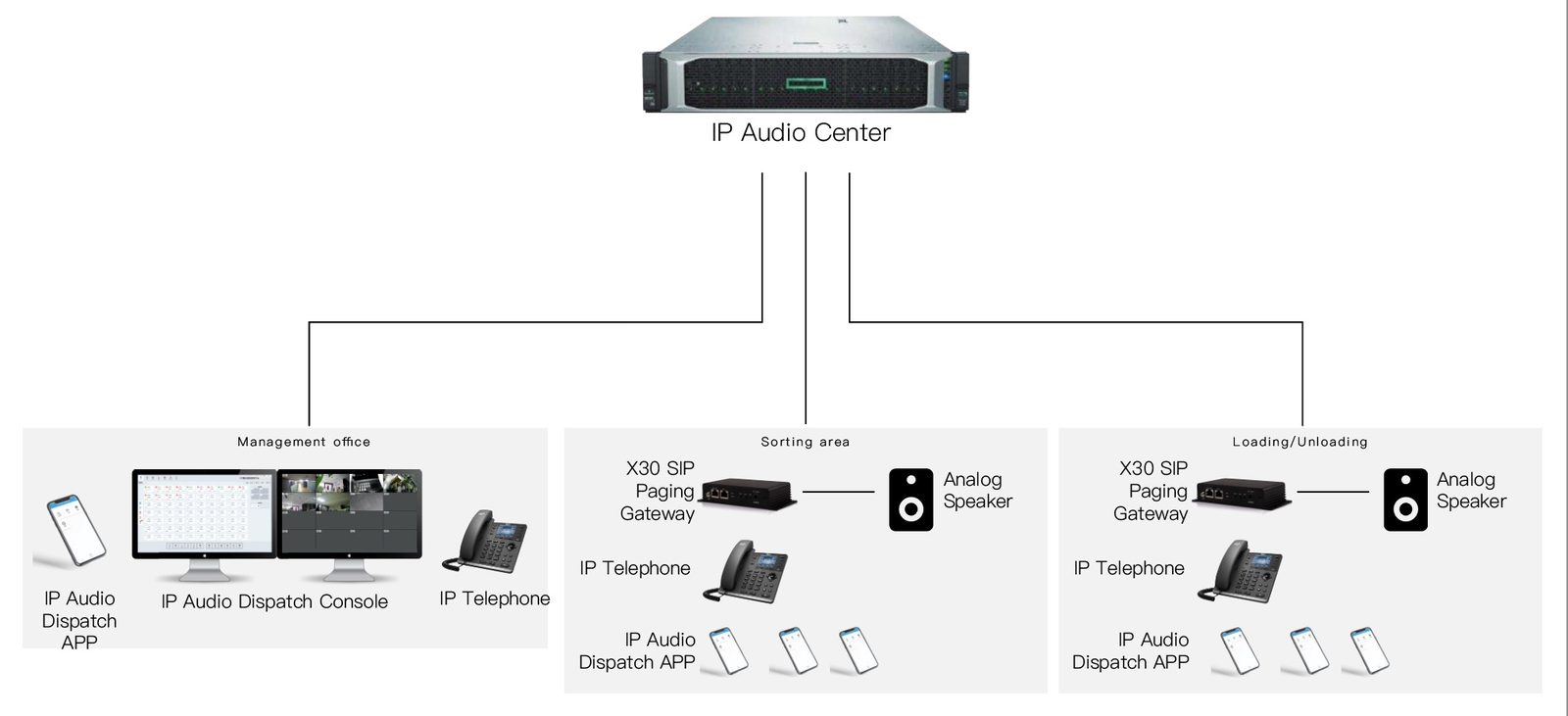 It is not difficult to understand from the above two figures that the above problems can be solved to a great extent by doing the following two points:
The IP Audio Solution Center is deployed in the mechine room. IP Audio center is the engine of ZYCOO IP Audio solution. It is a software solution which can be installed on hard ware or clould-based servers. It has IP public address system, SIP voice/video intercom and IP PBX system modules integrated.
Install an X30 SIP paging gateway on each original analog speaker,which can covert voice streams from a SIP paging system or IPPBX system to analogue sounds for background music, public address, intercom, etc. The device comes with GPIO interface, integrated buttons and microphones can realize full two-way intercom function, which can be used for safety intercom. At the same time, X30 supports sensor linkage, which can cooperate with various sensors (smoke, fog, temperature, gas, infrared, etc.) to trigger alarms or linkage.
↓↓↓ Each analog speaker is equipped with X30 Paging Gateway.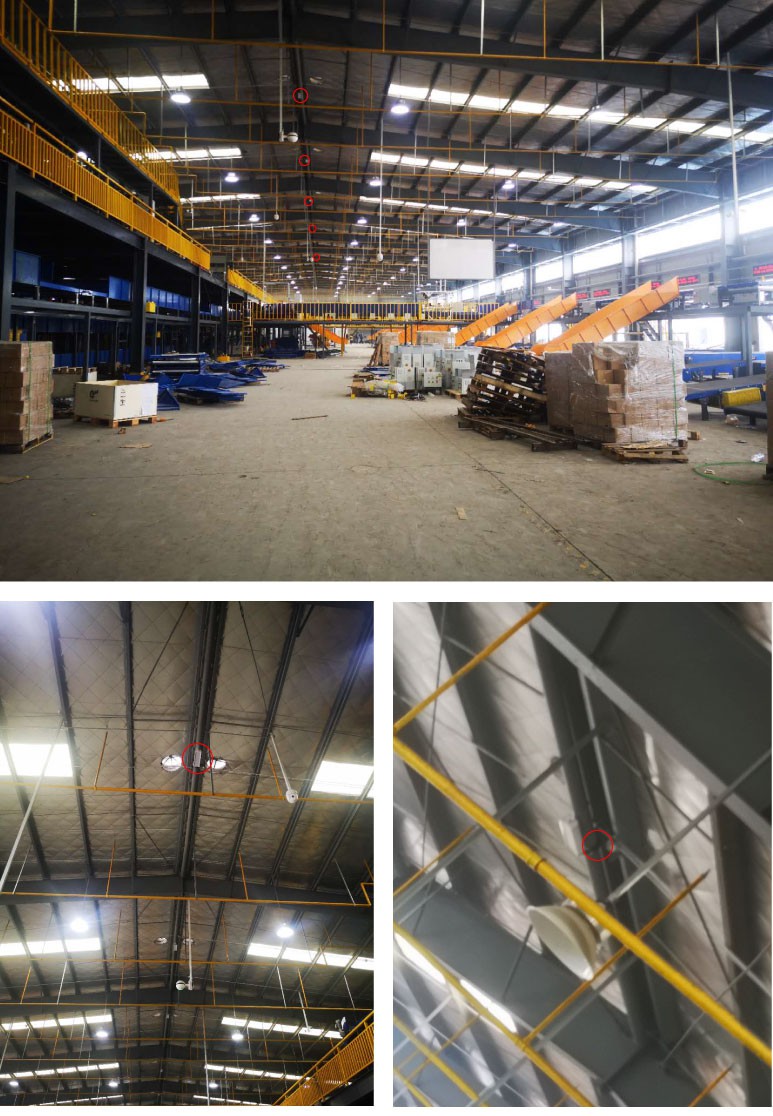 ↓↓↓ IP Audio Center installed in mechine room.