New Member of SIP-enabled Speaker Family!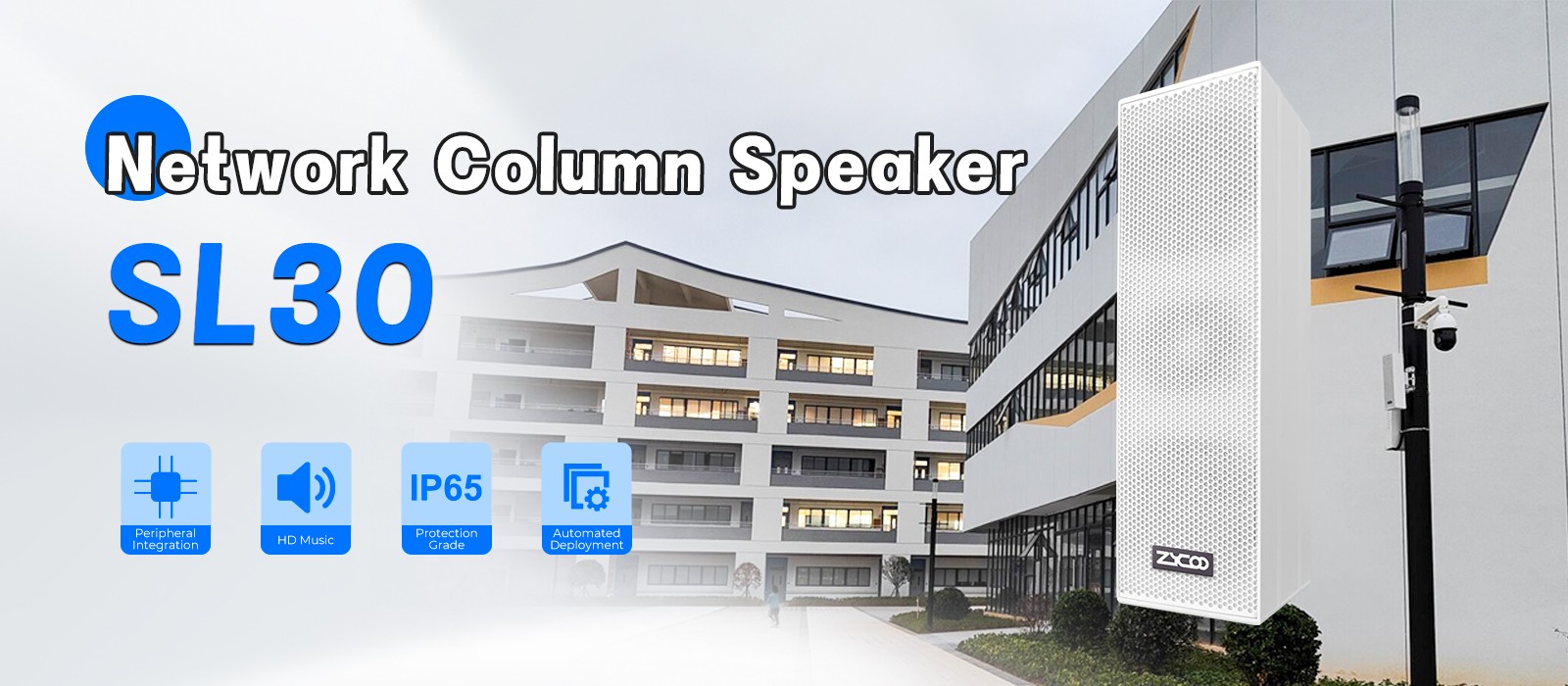 Welcome the new member to the SIP-enabled speaker family, Network Column Speaker SL30. A high-performance SIP-enabled column speaker for SIP paging, notification broadcasting, and streamed high-definition music playback.
SL30 is a triune-speaker driver unit design, two low-frequency woofer driver units, and one high-frequency tweeter driver unit. It provides premium sound quality and enhances the audience experience, whether SIP-based propaganda broadcasting or background music playing.
With an IP-65 protection rating and well thermal durability. The waterproof and duty-proof characteristic makes SL30 well-suited for outdoor installation and operations.

SL30 can collect external audio sources from devices such as mobile phones, computers, mp3, etc. And playback through its speakers. Also, it supports dry contact signal output and switches signal input for various sensors integration, like smoke sensors, infrared sensors, or alarm lights. Meanwhile, the support of PoE+ makes installation much easier and more effortless.