Customer Success | Zycoo Helps Jingdezhen Smart City Project Enhance Security and Efficiency
Smart City Construction Background
The Jiangxi government has issued several policies to promote the construction of new urban infrastructure in line with the development strategy of "Smart Society".
Jingdezhen city needs to expand the smart application to accelerate the construction of smart cities and solve the problems in urban construction effectively.
Smart cities utilize innovative technologies to improve urban infrastructure, strengthen community services, and realize the full digitization and intelligence of urban management. As an example of integrating information and innovative technology with traditional urban public infrastructure, smart light poles are the best carrier to promote the construction of smart cities.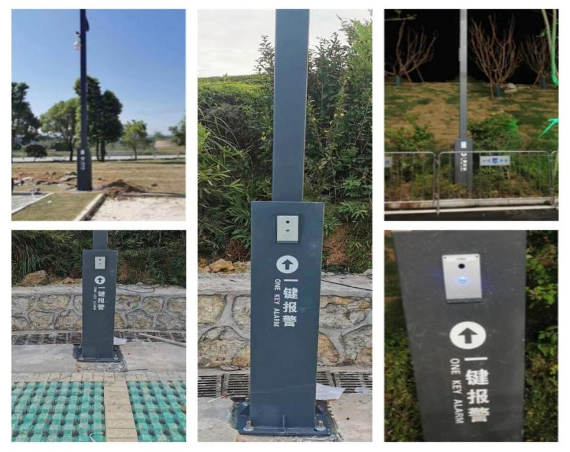 Zycoo Solution
Zycoo has provided a unified smart communication solution as part of the Jingdezhen Smart City Project. This solution is based on Zycoo IP Audio Solution, an all-in-one communication system that uses SIP protocol, streaming media and MQTT IoT technologies.
The solution was tailored to meet the specific requirement of this project, incorporating audio and video integrated functions including two-way communication intercom, one-button alarm, and video monitoring. The one-key alarm delivers emergency alerts notification to the city security center, enabling them to react and respond in seconds.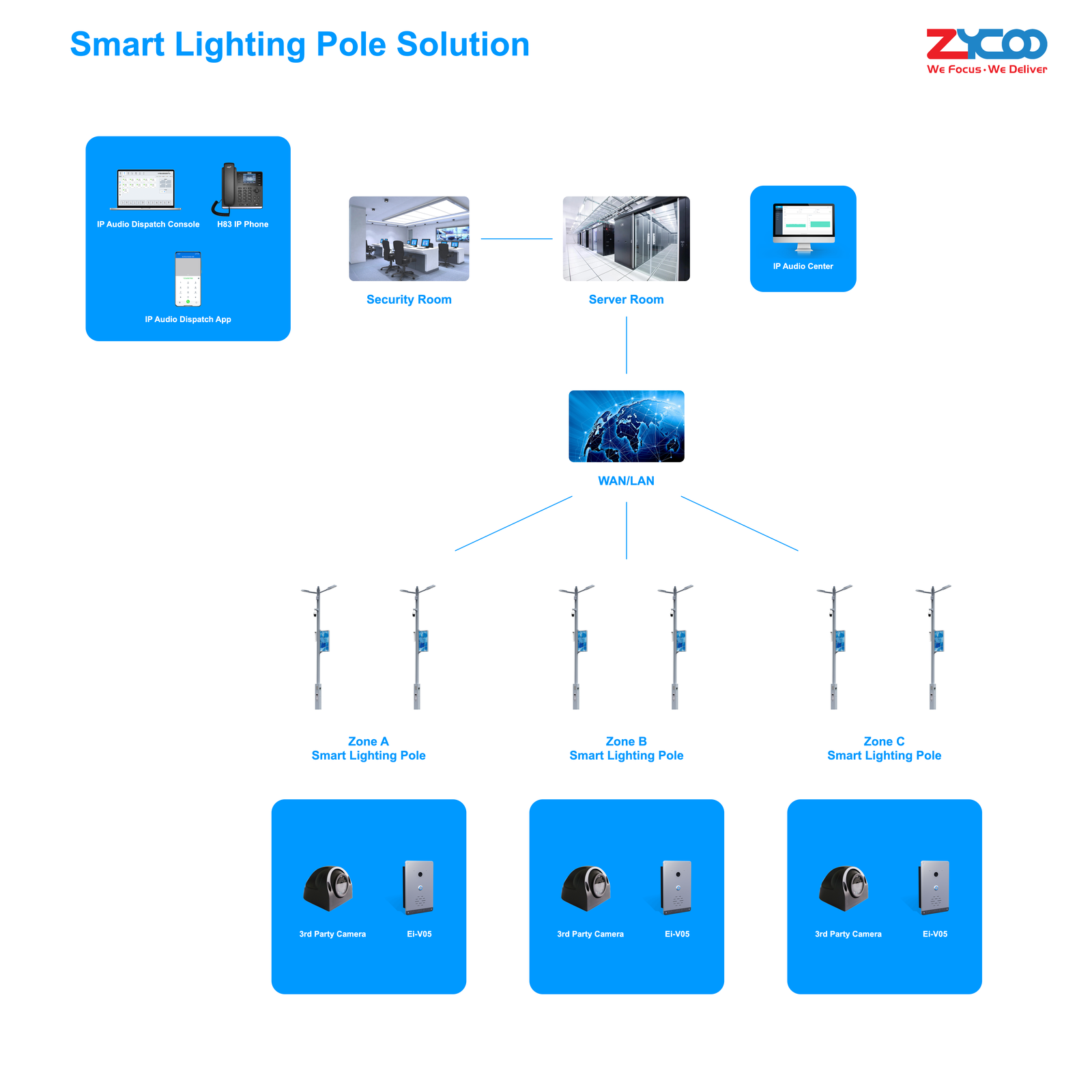 The topology illustrates the implementation of applying the Zycoo IP Audio Center, Ei-V05 Safety Intercom, and third-party camera in this solution.
The IP Audio Center is installed on a hardware server and housed in the city security department office's machine room. It is a comprehensive public address system that provides centralized IP audio endpoints auto provisioning and management, public address, intercom, emergency broadcasting, IP phone call and more features.
The Ei-V05 Safety Intercom is mounted on a light pole in which equipped with a dial key and built-in camera. The preset target number corresponding to the dial key will directly dial the city security department. Press the key to initial the intercom call request. In this solution, the intercom's key is set as an emergency button.
Collaborate with third party cameras. When pressing the key on the Ei-V05 intercom, it will automatically pull out the connected third-party cameras' video steaming for video linkage and show it on the IP audio Dispatch Console software.
In conclusion, the Zycoo unified smart communication solution has played a significant role in promoting the security and efficiency of the Jingdezhen Smart City Project. This solution has greatly reduced the project's construction, operation, and maintenance costs. With the help of innovative technology, the Jingdezhen Smart City Project has taken a significant step towards becoming a fully digitized and intelligent city, benefiting its citizens and the region.