Join Zycoo in Security Exhibition & Conference in Sydney at Booth #S12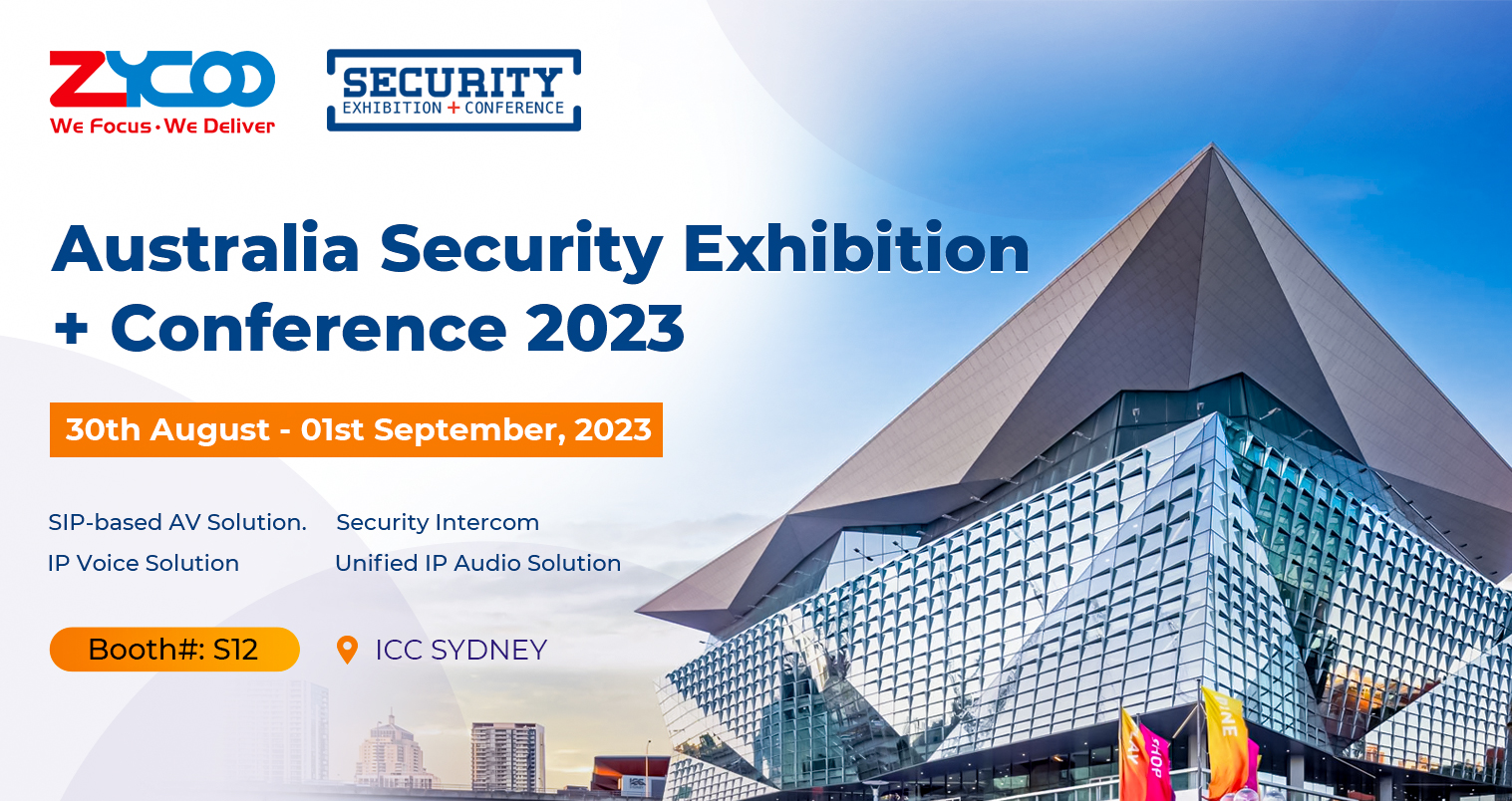 Zycoo is delighted to announce that we will be exhibiting at the upcoming Australia Security Exhibition & Conference from August 30th to 1st September at ICC Sydney, a renowned event in Australia committed to ensuring community safety.
At this event, Zycoo will feature the latest products and various security solutions. Welcome to visit Zycoo's booth at #S12 and engage with the expert team as they will demonstrate how the solutions keep your living space safe and secure. We encourage all attendees to join us to experience these innovative solutions firsthand.
Running in partnership with Australian Security Industry Association Limited (ASIAL), this event has been Australia's leading platform dedicated to keeping communities safe. The event gathers the full spectrum of security professionals and end-users to connect, source essential solutions, and share insights via the renowned ASIAL Security Conference.
Contact us today at zycoo@zycoo.com to schedule a meeting, and get your free pass!
We are looking forward to meeting and speaking with all of you!