Welcome to Visit Zycoo at CEDIA Expo in Denver,CO, at Booth #3818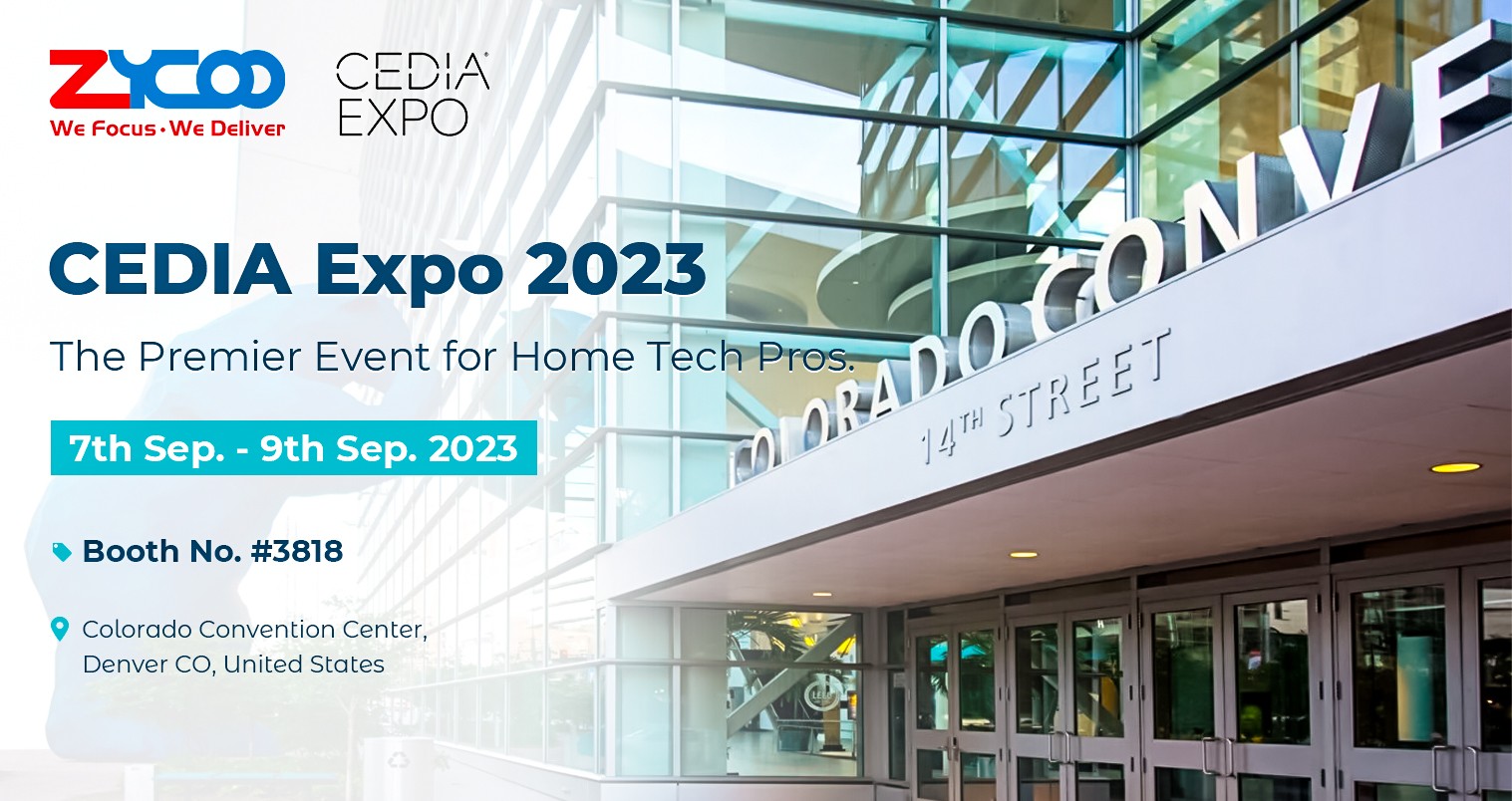 Zycoo is pleased to announce its presence at the highly anticipated CEDIA Expo 2023 at the Colorado Convention Center in Denver, from September 7th to September 9th. Zycoo will showcase the latest products and solutions at the pioneering event for integrated residential systems technology and solutions.
Welcome to stop by Zycoo's booth at #3818. Here you can engage with our expert team as they will demonstrate how our solutions can transform your living spaces into smart environments.
Our team will also be glad to show you the product range (including some brand-new products), give you demonstrations of all we have to offer, and talk you through how easy Zycoo devices are to configure, install, and integrate! Our team is waiting for your visit!
CEDIA Expo 2023 is an international trade show and conference for the residential technology industry. This 3-day event serves as a platform where residential technology integrators, designers, and construction professionals connect, learn, and engage. It brings thousands of home tech pros and hundreds of exhibitors together to the leading event for smart home technology.
Contact us today at zycoo@zycoo.com to get your free pass!
We are looking forward to meeting and talking with you all!