Customer Success | Zycoo IP Audio Solution Launched in New Zealand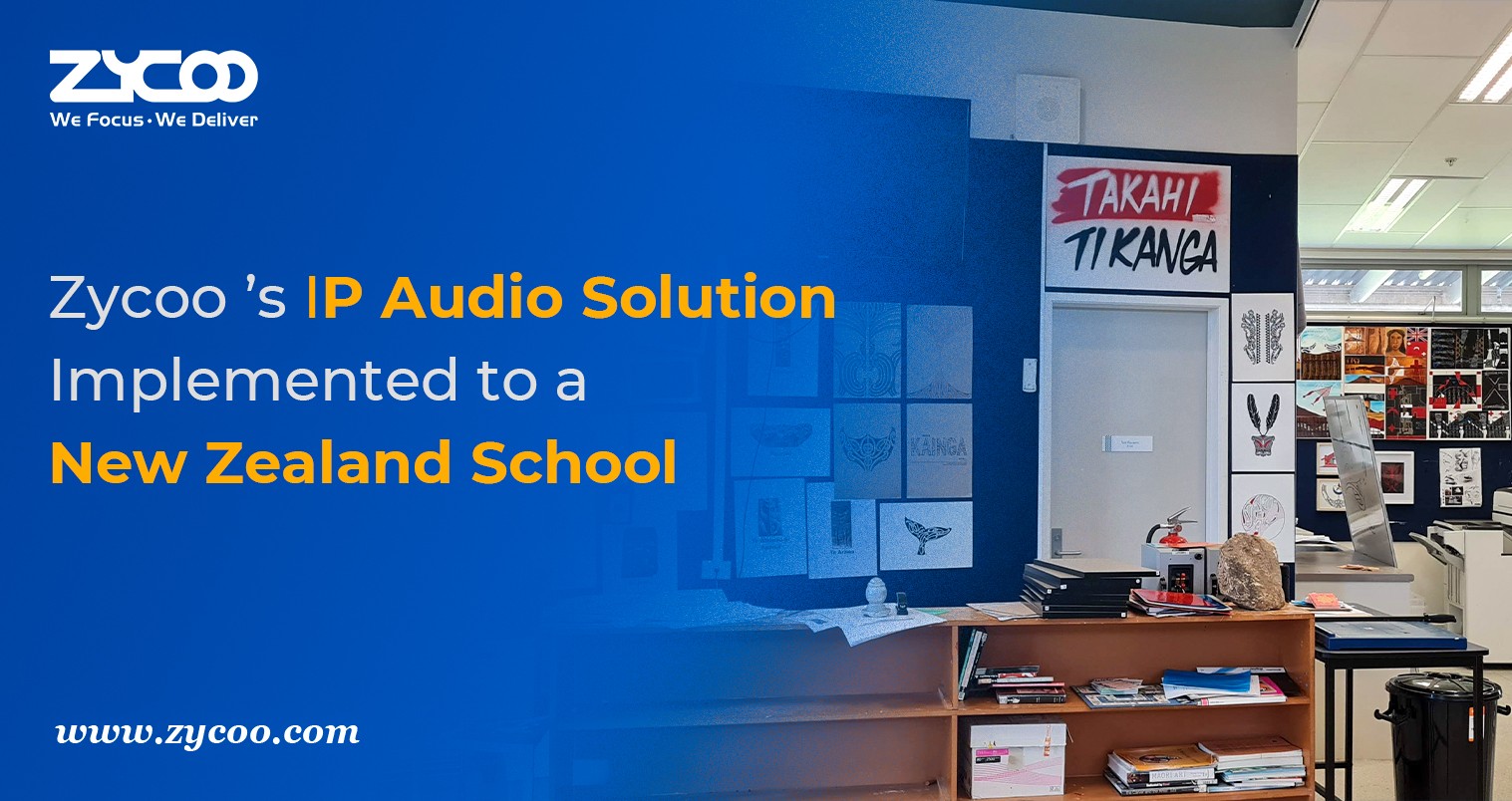 Background
Schools rely on effective communication and a safe learning environment to help students thrive. With the ability to quickly transmit messages and updates, it ensures that everyone in school stays informed and on the same page. It's an essential element in maintaining order and organization, especially in emergency situations. By providing important updates and instructions, the system can greatly improve safety and security school-wide.
For this school, it is necessary to resort to a customizable and cost-effective solution to deliver a streamlined communication system and keep a secure learning environment. The solution improves communication efficiency by providing reliable and timely information, promoting security, and easy management and maintenance.
Solution
Based on the reality and objectives, Zycoo provides a customized IP Audio Solution for this school. This solution includes an IP-based public address system and a network intercom system to deliver full-duplex communication.
This solution is tailored for the school from Zycoo IP Audio Solution, an all-in-one communication system primarily based on SIP, streaming media, and MQTT loT technologies. It provides audio-converged functions like broadcasting, paging, intercom, announcement, and more.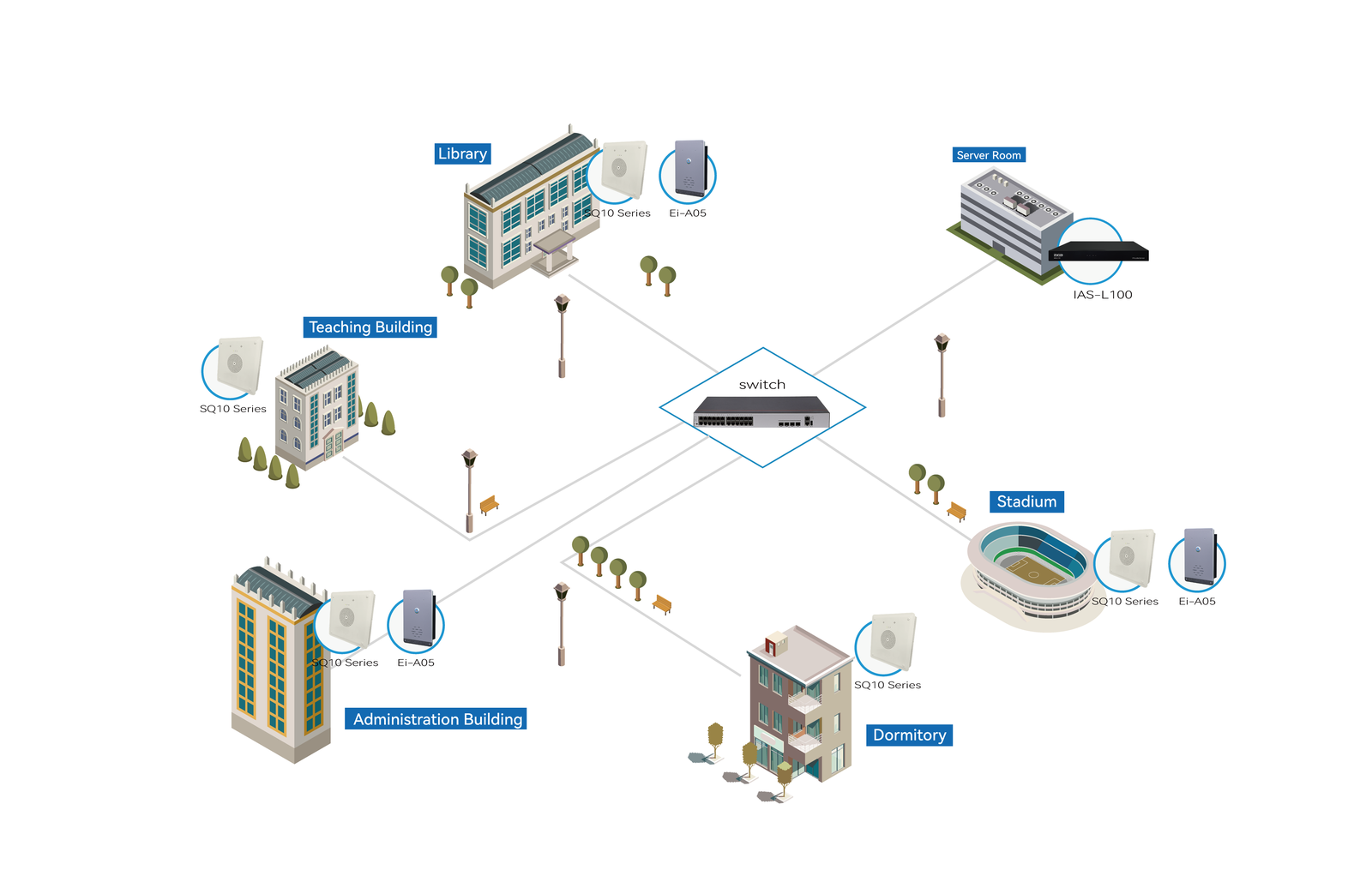 This project incorporates hardware and software from IP Audio Solution, including IP Audio Server, SQ10 Network Square Speaker, Ei A05 Network Safety Intercom, and IP Audio software.
IP Audio Server IAS-L100: This hardware server with the pre-installed IP Audio Center system provides the out-of-the-box feature to be ready to use. It is set in the school's server room to work with Zycoo endpoints to realize centralized management and full-duplex communication, live paging, daily announcements, safety alarms, information broadcasting, background music playback, and more.
SQ10 Network Square Speakers: Installed in indoor spaces like classrooms, main offices, hallways, and other indoor spaces to provide critical information to teachers and students.
Ei A05 Network Safety Intercoms: Equipped with a programmable dial key, the preset target number corresponding to the dial key will directly dial the school management department. Press the key to activate the intercom call request.
IP Audio Software: Install the IP Audio Center in the school's server room and IP Audio Dispatch Console on operators' desktops or mobile phones. They are set to work with Zycoo network speakers and other equipment to realize IP audio endpoints auto-provisioning and centralized management.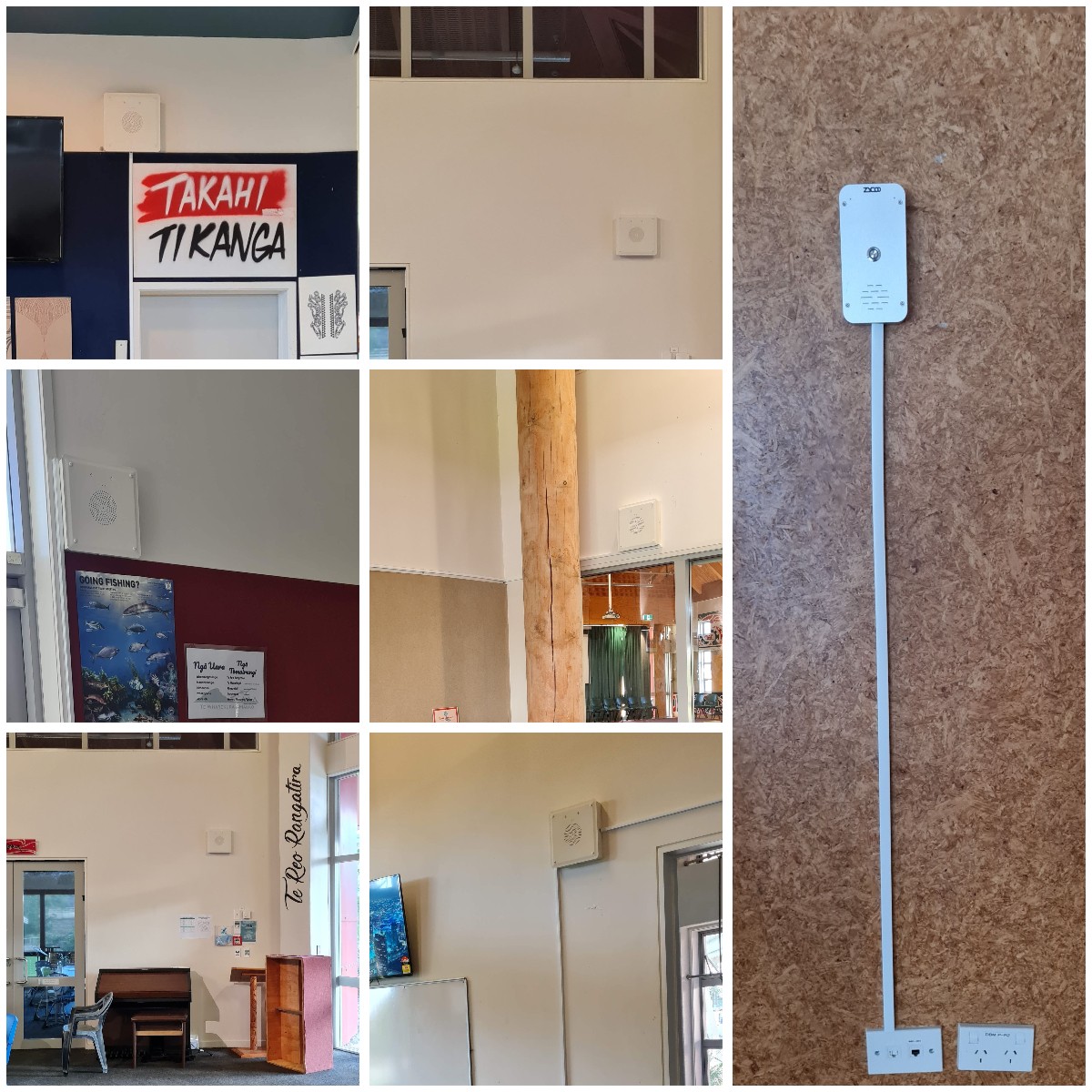 Results
Streamlined communication
This reliable system provides a streamlined communication system. With the help of this network audio system, everyone in the school can stay updated regarding important messages, announcements, emergency alerts, and upcoming events.
Far beyond convenience, this solution increases teaching effectiveness and students' participation in a well-equipped classroom. Also, school departments can pass on information to passengers and staff in a quick, targeted way with high audio quality, promoting communication efficiency, and leading to a more efficient and effective school environment.
Promoted security
More than just a tool for announcements and communication, this solution can serve as a powerful safety asset. By quickly relaying critical emergency alerts and instructions across the campus, the system keeps the staff and students informed with the knowledge they need to take necessary action. Furthermore, this system can be integrated with other safety features like fire alarms and security cameras to create a comprehensive safety network for the school.
Enhanced learning environment
This solution can improve the learning environment, making things more efficient and fostering a better sense of connectivity as well as unity. It also brings a whole new level of engagement and excitement to the classroom. Having clear and concise directions creates an environment of understanding and attentiveness among students.