Join Zycoo at Netcom2023 in Sao Paulo, Brazil, Booth #D27b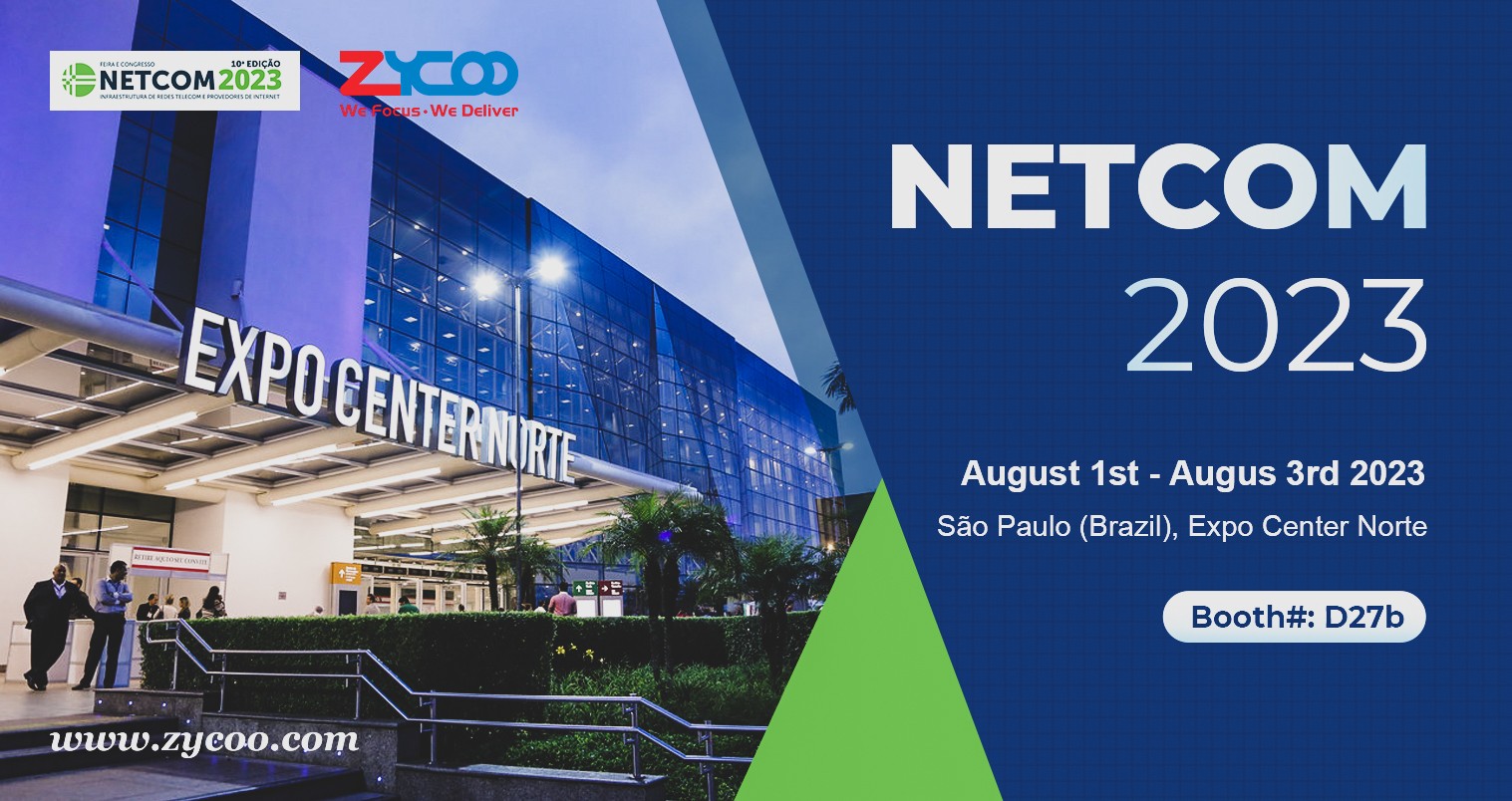 As a leading provider of innovative telecommunication products and solutions, Zycoo is excited to announce its presence at Netcom 2023 in Sao Paulo, Brazil from August 1st to 3rd. At the exhibition, Zycoo will put together must-see innovations and cutting-edge networking & telecom solutions to explore, as well as hands-on demonstrations and helpful information to help your business.
Mark your calendars and drop by Zycoo's booth #D27b. At the booth, you can get a sneak peek of new products, introductions to unified communication solutions, innovative products and technologies in IP PBX and public address systems, best practices of the solutions, and more.
The Netcom expo brings together the leading network infrastructure professionals, telecom, and internet providers in one place. At the exhibition, you can have direct and first-hand contact with the most innovative solutions and technologies in the sector presented by the main industry players.
Contact us now at zycoo@zycoo.com to schedule a meeting, and get your free pass to the Netcom 2023.
We are looking forward to seeing you there!